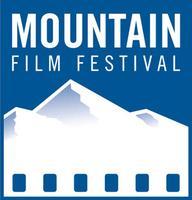 The award-winning documentary film "Run Free – The True Story of Caballo Blanco" will be screening at the 2016 Mountain Film Festival in Mammoth Lakes, CA.
Director Sterling Noren's previous film "Beyond the Border – Riding Solo in Mexico" won a Sir Edmond Hillary Award in the Action Sports Film Competition at the 2011 Mountain Film Festival. The film featured the director's first encounter with Micah True (Caballo Blanco) at the 2009 Copper Canyon Ultra Marathon, which led to the production of the feature length documentary "Run Free".
The town of Mammoth Lakes is located in the heart of California's eastern Sierra Nevada mountain range, in Mono County. Mammoth Lakes is 325 miles north of Los Angeles, about the same distance east of San Francisco, and about 164 miles south of Reno, Nevada.
About the Festival:
With a mission to enlighten, celebrate, and enrich, the Mountain Film Festival fosters appreciation for the art of movie making and its power to inspire and communicate a richness of ideas and cultures.
The Mountain Film Festival recognizes and awards some of the world's finest and cutting-edge independent Feature Films, Shorts, Documentaries, Foreign Films, Student Films, Mountain Films, Adventure Sports Films, Music Videos, Animations, and Experimental Films. The event also features an annual Screenplay Competition.
Awards are presented in all of the main competition categories in a variety of tiers for top films and filmmakers. The coveted Grand Jury Award is presented to the best film in competition along with various Special Jury Prizes recognizing standout work.
For more information:
http://mountainfilmfestival.com